Missionary Journey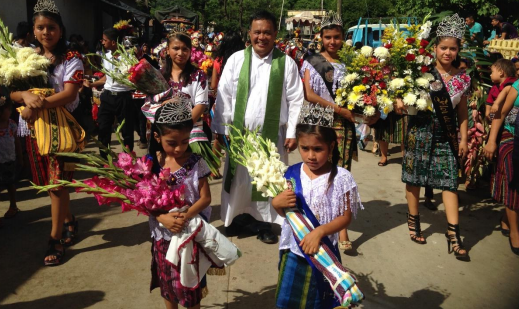 Twelve years in Cameroun, Africa; ten years in Papua New
Guinea… hopefully, another ten years in Guatemala, Central
America.
I was expressing this dream when I was leaving Papua New
Guinea (PNG). Although deep in my heart I was experiencing the
pain of leaving PNG where I was already at home. Despite all, I was
hopeful and willing to face again the challenges of mission knowing
that it will not be easy to start all over again like a child especially
in learning the language which is Spanish.
I arrived in Guatemala last December 8, 2015 and since
Christmas was approaching, we decided to start my language study
after the Christmas season in Antigua. During the weekends, I
stayed with the Missionaries of Jesus in the city to practice my
Spanish with the members of the formation community. It was quite
challenging commuting with the full packed public buses; being
new in the city and with language difficulty. Three months of
language study was tough! Everything was in Spanish – spending
eight hours at school and the rest of the day with the host family.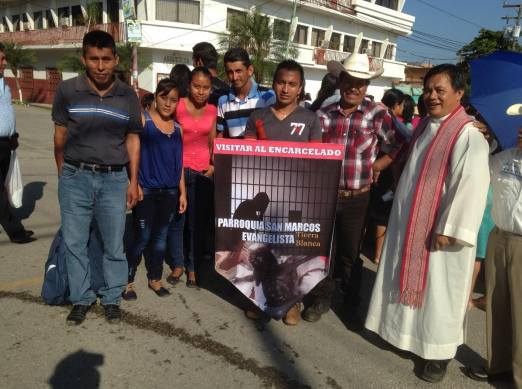 After the formal language study, I had the opportunity to
further integrate in the Parishes of Jacaltenango and Conception,
Huista in the Diocese of Huehuetenango – practicing Spanish and
discovering people's culture. It was indeed an enriching experience
with the simple and kind hearted people including pastoral agents of
the Diocese (Bishop Alvaro Ramazzini; Frs. Orville Morales and
Angel Dias who welcomed me in their communities. After two
months in Huehuetenango, I came back to our Parish, San Marcos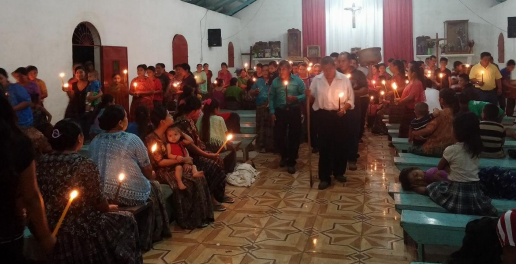 Evangelista in Tierra Blanca, Sayaxche, Petén. I live and work with
Fr. Aris Villanueva, MJ.
Looking back at my experiences, I thank God and all people
I have encountered along the journey for I survived the challenges
of starting anew here in Guatemala. I also thank God for all the
learnings I had during this first year of mission. For the moment, I
can at least express myself in Spanish and celebrate masses with the
people. Now, the next challenge is another language, Q'eqchi,
which spoken by majority of the people here in the Parish. Thus, we
celebrate the sacraments with the people in this language. I need to
learn this language. For the moment, when I celebrate with the
people, I just read the liturgical prayers in Q'eqchi without
understanding it. Will I start learning it? The advice is to concentrate
on Spanish first!
With this, I would like to tell you friends and co-disciples,
"Bienvenidos en nuestra parroquia y muchísima gracias a Dios y
ustedes" (Welcome to our parish and thank you very much to God
and to all of you).
– Fr. Gregorio Domilies, MJ
San Marcos Evangelista, Petén